Auto Accident Injury Treatment at Capitol Hill Chiropractic
When you have sustained an auto accident injury in First Hill, South Lake Union, or the larger Seattle area, it's important to find a chiropractor you can trust. At Capitol Hill Chiropractic, we are here to help you recover from your injuries. Whether you are struggling with neck pain, lower back pain, headaches, or other conditions due to an auto accident, our chiropractor can help. Treatment after an auto accident often requires testing and several treatment sessions for optimal recovery. Whether you were in a minor fender-bender or serious auto accident, our team will provide a personalized treatment plan that caters to your unique needs.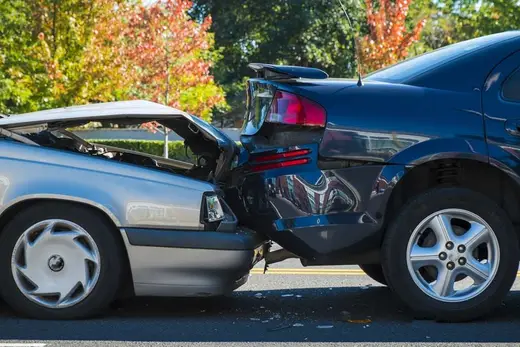 Chiropractic Care After an Auto Accident
Tight muscles, poor range of motion, headaches, and soft tissue injuries are common symptoms after an auto accident. When you go to our Seattle chiropractic clinic for treatment after an auto accident, we may provide spinal adjustments, postural screenings, hot and cold therapy, massage, or stretching and strengthening exercises to reduce pain and promote your body's natural healing process. With tight muscles, it is hard for nutrient-dense blood to reach the tissue. Stretching, massage therapy, and hands-on adjustments can improve blood and oxygen flow to the affected area. Your treatment plan will include visits two to three times a week early on, as treatment builds upon the previous session. Once your pain or discomfort is manageable, we will teach you exercises to strengthen your muscles and improve your range of motion.
How Our Chiropractor Can Help
Your treatment will depend on the symptoms you are experiencing from your auto accident injury. We often see patients suffering from pain or discomfort after an auto accident due to misalignments in the musculoskeletal system. Spinal alignment is essential to your overall health. It supports the function of your nervous system and immune system. When the musculoskeletal system is in proper alignment, you can move about with less pain. Your muscles, ligaments, and tendons can heal when they aren't strained from a spine out of alignment. Our chiropractor will teach you exercises to ensure you continue supporting your recovery process between appointments. Soft tissue mobilization can help break up scar tissue and reduce pain.
Visit Us for Chiropractic Care after Your Auto Accident in the Seattle Area
If you live in or around the Seattle area and are suffering from an auto accident injury, contact us at Capitol Hill Chiropractic today. Our chiropractor will diagnose the root cause of your pain and work with you every step of the way throughout your recovery. Contact us to schedule your first consultation or to learn more about how our chiropractic care can help you.