Shoulder Pain FAQ
Shoulder pain is one of the most common types of pain people experience. Capitol Hill Chiropractic is a chiropractor in Capitol Hill who can help you find relief from shoulder pain. This blog post will answer some of the most frequently asked questions about shoulder pain.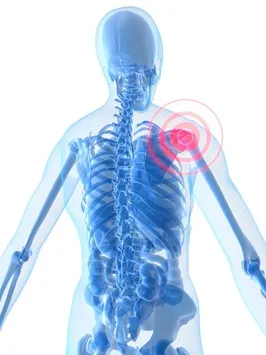 Common causes of shoulder pain?
In many cases, patients struggle with the exact cause of the pain. However, some of the most common causes of shoulder pain include rotator cuff injuries, frozen shoulder, dislocated shoulder, and bursitis.
Rotator cuff injuries are the most common type of shoulder injury and often occur due to repetitive motions or overexertion. Frozen shoulder is when the shoulder joint becomes stiff and painful, typically due to an injury or illness.
A dislocated shoulder occurs when the ball of the shoulder joint pops out of its socket. Bursitis is an inflammation of the tiny fluid-filled sacs that cushion the joints. It is often caused by repetitive motions or pressure on the joint. Arthritis, cancer, and nerve damage can cause shoulder pain.
What are the symptoms of shoulder pain?
One of the most common symptoms of shoulder pain is a dull, aching feeling. This feeling is often caused by inflammation of the tendons or muscles around the shoulder.
Another common symptom is sharp, shooting pain, making it difficult to move the arm. An injury often causes this to the rotator cuff, a group of muscles and tendons that help stabilize the shoulder.
Other symptoms of shoulder pain include tenderness, weakness, and stiffness. If you are experiencing any of these symptoms, searching for a "chiropractor near me" is essential to get the treatment you need.
How can our chiropractor help shoulder pain?
Our chiropractor in Capitol Hill can help shoulder pain in several ways. First, they will conduct a thorough exam to determine the cause of the pain. This procedure may include taking X-rays or ordering other diagnostic tests. Once the cause of the pain is selected, the chiropractor will develop a treatment plan. This plan may involve adjusting the joints and muscles in the shoulder and providing exercises and stretches to help relieve pain and improve range of motion.
What are some tips for preventing shoulder pain?
While shoulder pain can be hard to identify there are methods to avoid such pain. Granted, these may be difficult to keep up with. Let our chiropractor do the heavy lifting. There are several things you can do to help prevent shoulder pain:
Maintain a good posture and use proper form when lifting heavy objects
Warm up before participating in activities that require repetitive motions of the shoulder
Take breaks often to give your shoulder a chance to rest
See a chiropractor for regular adjustments and to catch any problems early on
Treatment for Shoulder Pain Seattle
If you're experiencing shoulder pain, Capitol Hill Chiropractic is the best "Chiropractor, Chiropractor near me." Our experienced chiropractors will work with you to develop a treatment plan that fits your needs. In addition, we offer convenient scheduling and accept most insurance plans. So, don't let shoulder pain keep you from living your best life in Seattle today.