If you're looking for an effective way to regain mobility after an injury or are frustrated by frequent muscle or joint pain, you've come to the right place. The answer to these frustrations is a lot simpler than going under the knife or covering up the symptoms with pain medication.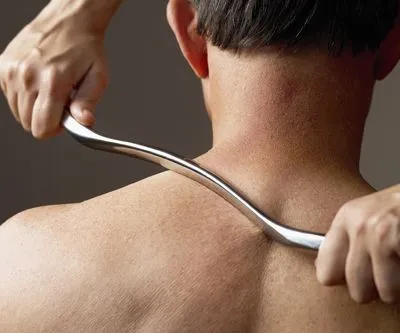 At Capitol Hill Chiropractic, we find that most people are new to the Graston technique. Also known as Graston therapy, this form of treatment uses manual tools to mobilize the soft tissues and improve movement and pain. Servicing Capitol Hill, First Hill, South Lake Union and the larger Seattle area, our chiropractic team is your source for the Graston technique in the Emerald City!
How Does the Graston Technique Work?
The certified Graston technique is a leading soft tissue therapy based on physical evidence. In the simplest of terms, the method involves pinpointing key affected areas in the muscles, ligaments, tendons, and fascia, and manually mobilizing them via physical tools.
Because the movements of the tools must be very precise in order to be effective, Graston therapy is only reliably performed by a specially trained medical doctor, chiropractor, or physical therapist. Multiple sessions are usually needed for the full effects to be felt, but most patients start experiencing improvement within the first two weeks.
Does It Hurt?
Due to the metal tools involved, many patients wonder upfront whether or not the Graston technique will hurt. The truth is, it depends. Less extensive conditions may only require light mobilization and will not hurt at all. Others will need more pressure and time during treatment, and during these sessions there may be some bruising and pain involved.
That said, it's important to realize that the discomfort experienced during this treatment is often far less than the pain caused by lingering injuries. It also goes without saying that it's nothing compared to surgical intervention.
Conditions Treated by Graston Therapy
If you're suffering from any of the following conditions, the Graston technique may be an effective option for you:
Fibromyalgia
Neck Pain
Back Pain
Joint Pain
Sciatica
Most acute and/or chronic injuries involving the soft tissues
If you're experiencing more than one chronic condition or injury at a time, the Graston technique may still be a good option. Because it is very precise, it may be performed in the presence of other conditions.
Find Out if the Graston Technique Will Help You!
When you're suffering from lack of mobility due to soft tissue damage, it's common to feel stuck between the same old ineffective stretches, surgery, or taking main medication indefinitely. Graston therapy may be the key to getting your life back!
At Capitol Hill Chiropractic, we're proud to be servicing Capitol Hill, First Hill, South Lake Union, and the larger Seattle area. If you'd like to learn more about this therapy and whether it may be an option for you, contact us today!