Capitol Hill Chiropractic in Seattle, WA, is the premier chiropractic care provider servicing Capitol Hill, First Hill, South Lake Union and the larger Seattle area. When back pain strikes and you need pain relief, we have state-of-the-art treatments, therapies, and technologies to alleviate your suffering and get you on the road to pain-free living.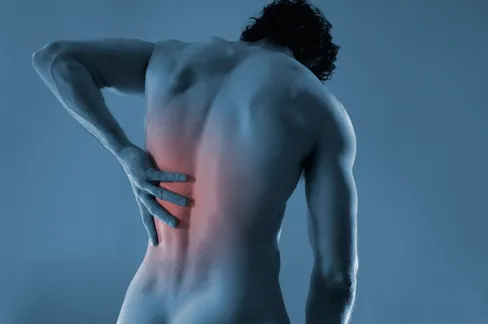 Causes and Indicators of Back Pain
While it is easy to generalize back pain, there are significant differences in the causes and affected areas that are specific. It is crucial to uncover the source because each injury or condition will require a customized and targeted approach to treatment.
When you consider the origin of the back pain and where it affects the spine, it becomes clear that all back pain is not the same. Here are some of the causes:
Accidents and injuries
Fractures
Sprains and strains
Spasms
Lifestyle habits
Herniated or bulging discs
Degenerative disc disease
Hereditary diseases such as scoliosis
Birth defects
Diseases such as ankylosing spondylitis or osteoarthritis
Spinal stenosis
Spondylolisthesis
Cervical radiculopathy
Inflammation
Tumors
Pregnancy
Pain is an indicator of your body telling you something is wrong. If back pain remains untreated, it may progress and lead to other serious problems. Don't ignore the pain. Seek immediate care if your pain:
lasts more than a few weeks
is severe and doesn't decrease with rest
spreads down one or both legs
causes weakness, numbness, or tingling in one or both legs
causes weight loss or bowel or bladder problems
appears after a fall, accident, or injury
Our chiropractor, Dr. Lawrence Thomas, offers all-natural chiropractic care therapies and treatments to detect the source of your back pain and eliminate it, allowing you to return to an active, pain-free lifestyle.
Chiropractic Care Treatments for Back Pain
At Capitol Hill Chiropractic, we offer all-natural, innovative technologies and therapies to identify and treat the source of your back pain before it evolves. These are a few of the services we provide:
Spinal Adjustments
Chiropractic alignments of spinal discs release pressure on the nerves, vertebrae, and spinal cord, relieving pain and improving the body's healing ability.
Graston Technique
The Graston Technique involves using tools to apply tension-release therapy to muscles, tendons, ligaments, and connective tissues. It is an essential therapy for resolving back pain.
Soft Tissue Mobilization
Soft Tissue Mobilization decreases tension from pinched nerves and stressed muscles while improving blood circulation, healing the body.
Corrective Exercises for Back Pain
Corrective exercises strengthen muscles around the spinal discs. This increases the support for proper spinal alignment and the promotion of nerve healing.
Pain Relief Is at Your Fingertips
Capitol Hill Chiropractic, servicing Capitol Hill, First Hill, South Lake Union and the larger Seattle area, is the chiropractic care provider you need to resolve your back pain, give you pain relief, and get you on the road to full recovery and wellness.
Pain-free living and an active lifestyle are at your fingertips. Call us today at (206) 623-5202 or use our online appointment request form to schedule your appointment. You are our priority.